AJ Miles

'

Ring name:

AJ Miles

Nick name:

The Awesome Miles

Billed weight:

176 lbs

Billed Height:

6'1 ft

Billed from:

Brooklyn, New York

Position:

Owner and CEO of AAW
AJ Miles is the GM of all the shows and owns Attitude Annihilation Wrestling Wiki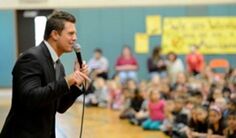 AJ Miles recently got out of school to start his wrestling career, when it didn't work out he went for something else in mind. He wanted to start a wrestling company. It took him 5 years to get all the stuff he need. He worked in Canada with his buddy Frank Sukatamota, they went to see wrestling when AJ Miles saw Bret "the hitman" Hart. AJ Miles wanted to talk with Bret Hart, Bret Hart said good luck to AJ Miles and his wrestling company. AJ Miles congrats Bret Hart on wrestling for years. AJ Miles said that he grow up watching Bret Hart fighting in the ring with others he liked.
Bret Hart said it's a pleasure meeting you AJ Miles, AJ Miles went back to the United States to find out that Bret Hart donated 14,000 dollars for AJ Miles wrestling company.AJ Miles looked up how to own a wrestling company, first he offer people to be his partner or helper to help him out. None of them said yes and he decide to work alone. AJ Miles got a call from Bret Hart saying he willing to help if he is one of the trainers for his company. AJ Miles agree and bret hart started bringing talent to AAW.
The First House Show
On August 12,2012, AJ Miles aired his first house show were Seth Rollins and others were declared the first ever champions of AAW. The first match was Tyson Kidd vs The Miz for the United States Champion. Tyson Kidd lost to The Miz after the skull crushing finale. The second match was Seth Rollins vs Bo Rotundo for the NXT champion, after a long 54 minute match Seth Rollins pinned Bo Rotundo for the NXT champion. The crowd was on fire when it came to the ECW locker room. For the AAW ECW match, the match was a battle royal for the AAW ECW champion. The rest of the show was a success and AAW debuted as a fantastic wrestling company.
Change Name and wrestling Carlito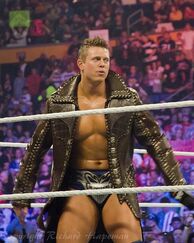 AJ Miles change his name to wrestle, people didn't like the idea at first but then it was a good idea since AJ Miles showed his skill everywhere he went.When AAW had their first house show The Miz faced Carlito for the AAW United States Championship to determine the champion. After a few minutes Carlito went for the backstabber only to miss, The Miz went for the skull crushing finale but lost when Carlito reverse it to the Skull crushing finale. The Miz was mad at the decision and went to the back only to talk to Todd Grisham who made it worst for the miz. Stone Cold Steve Austin came to the interview session were the miz was mad to see Stone Cold. He demand for a rematch, Stone Cold granted The Miz his rematch with Carlito at Night of Champions 2013.
Owner and Wrestler in AAW
AJ Miles is the owner of AAW and goes by the name AJ Miles as a business person but as a wrestler goes as The Miz, AJ Miles went to pursue his dreams as a owner of a wrestling brand. He wanted to wrestle too so he decided to wrestle as The Miz, people didn't know what to expect from him but when people saw him they liked him.
In wrestling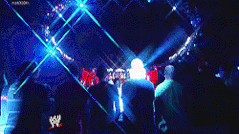 Finishing moves
Signature moves